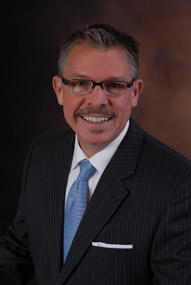 Bob Dascombe serves as Martin's right hand man and General Manager. As Sr.VP, Dascombe oversees the day to day operations of the commercial division and assists with portfolio wide matters involving insurance, financing, property tax management and estate planning. Dascombe has been with Martin Properties for almost 25 years, having come from Nationwide Insurance Company, where he served in the claims department as a District Claims Manager and field liability adjuster for five years.
Dascombe earned both his CPM® (Certified Property Manager) Designation from the Institute of Real Estate Manager (IREM®) in 1995 and earned his CSM (Certified Shopping Center Manager) from the International Council of Shopping Centers (ICSC) in 2000. He received his BA degree in Politics/Business & Economics in 1984 from St. Andrews Presbyterian College, graduating with honors.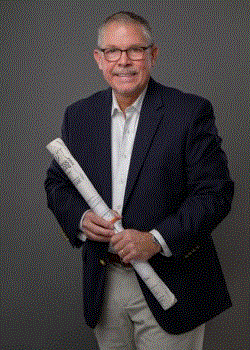 Dascombe over the years has been involved in various ministries at area churches, although today calls Salem Baptist Church in Apex, NC his home church. Dascombe has also served on the Board of Directors at GRACE Christian School and led the development of their new campus located on Buck Jones Road in 2002/2003. During the Grace Varsity Men's Basketball season you'll find Dascombe courtside serving as the "Voice of the Eagles" as well as assisting with pep rallies.
Dascombe married Dale Martin Dascombe, one of the Martin's six children, in 1988, and they have four children - Addison - Age 24; Landon - Age 23; Skyler - Age 20; and Camden - Age 16.